Dec
05
Black Monday 6 Years Ago Today!!!!
December 5, 2011
0 Comment(s)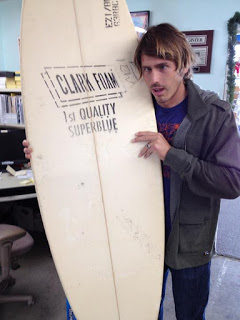 Six years ago today we received the infamous fax from Clark Foam. In case you don't remember, the fax basically said that Clark Foam was closing their doors!!! Luckily, Walker Foam stepped up to fill the immediate void. After about a year or so US Blanks went online and proceeded to become our number one blank supplier.
December 5th 2005 changed the surfboard industry forever. It opened the door for more innovation, EPS/Epoxy boards, Chinese imports, Surftech, and more. Things have settled down quite a bit from those days and the custom surfboard market is more popular than ever. It's also a great time to build your own board BYOB!